The 'Cats take on #4 Penn State for Homecoming on Saturday, and the West Lot will be hopping. Northwestern's got an uphill battle in the game, but at least we'll enjoy each other's company. Here are the Warriors' picks for Homecoming.
ADAY
It's time for the return of the gif predictions – Blair Waldorf edition.
Tailgate + Game Summary:
When its 8AM and its still only the Warriors at the tailgate: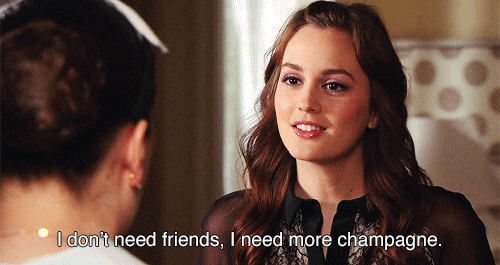 When you start getting texts from people you haven't talked to in 4 years asking where the tailgate is at: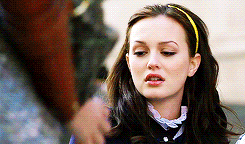 After an awkward conversation with someone I had a class with once freshman year: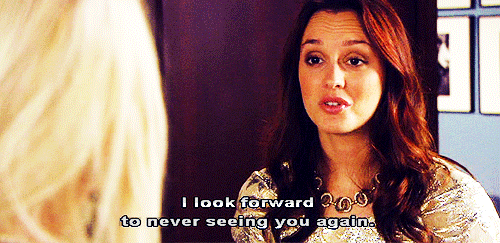 When its time to go into the stadium, mostly to get Buffalo Joes: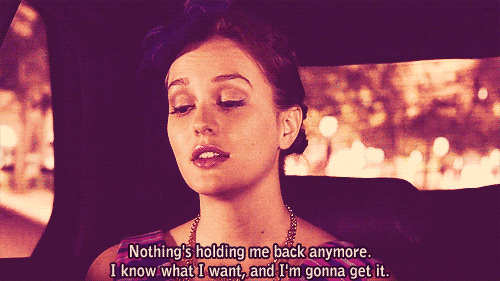 Watching our offense go 3 and out on our first possession: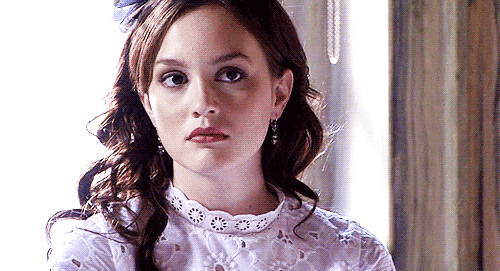 After PSU scores, again: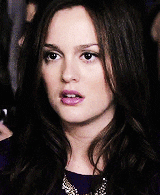 Me looking up at the booth reacting to Mick's play calling: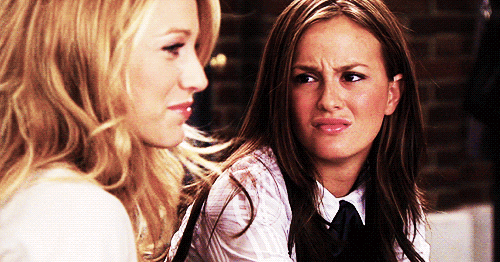 Me returning to the Buff Joes window for the 3rd time: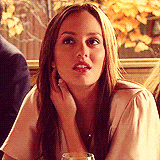 Checking twitter to see if anyone is roasting Mick: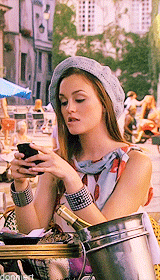 After the game is over, and I get home and realize the season is over:
Game Score:
Penn State 38 – NU 10
Player to Watch:
This will be the O-Line until further notice.
Warrior to Watch:
I'm gonna go Trent. I think he might get hype for this one.
Other Game(s) to Watch:
Cubs – Lester is bound to explode in the 1st.
TRENT
Pat Fitzgerald is 4-0 head-to-head against James Franklin, going back to Franklin's Vanderbilt days. Let's see if Fitz and the 'Cats can keep the streak alive as Franklin and the #4 ranked Nittany Lions crash Northwestern's Homecoming in Evanston this weekend.
Penn State has looked impressive to-date, with a high octane offense, a stifling defense, and NFL talent all over the field. They absolutely have the feel of a title contender this year. Each team that is vying for the Playoff (excluding Alabama) has one game each year where they need some luck to play in their favor in order to win a close game on the road. Penn State already survived their scare at Iowa, coming back in an epic game to win with a walk off TD pass. That's the kind of play that a championship caliber team needs to make in order to stay in the mix – their season already has a very special feel to it, although it's still early and they haven't yet played Michigan or OSU.
Saquon Barkley may be the best running back I've ever seen. He excels at everything – with his mix of speed, power and vision, he certainly has more tools than any running back I've watched. The 'Cats have issues tackling as it is, and I see Barkley breaking a ton of tackles on Saturday.
At 2-2, the 'Cats are in a tough spot just four games into the season. We essentially would need Wisconsin to lose three games to have a realistic chance at the B1G West title. It's probably not in the cards at this point, so really what we're playing for is to score a big upset and ruin someone's season. We've got a great opportunity to do that this weekend. While on paper Penn State should roll us, I keep coming back to Fitz's 4-0 record and tend to think there's something intangible there which will play in our favor.
Game Summary:
Given that Franklin's never lost to Fitz, he's going to come out guns blazing. He's had this game circled on his calendar, and being the huge douche that he is, will try and run up the score here if he can. James Franklin literally iced a kicker in the fourth quarter of a game his team was winning 56-0 earlier this year. That extreme level of hubris is going to backfire at some point, and I'm betting it happens this weekend.
I think Fitz and Hankwitz will be keying in on the run for this game – working to shut down Barkley and making McSorley move the ball through the air. McSorley has some moxie, and one of the best celebrations in college football, but he's not an extremely accurate passer and likes to take chances. I see the 'Cats picking McSorley off twice, with one of those turnovers going the other way for a TD. It will be critical for the 'Cats to finish drives in this game – last week against Wisconsin they squandered too many opportunities, getting only 10 points in the first half off of four turnovers.
I like Fitz to have the team fired up for this one and ready to play. The 'Cats pull out a squeaker with a game winning FG in OT, ruin Penn State's season, and the Warriors host the celebration after-party in the West Lot.
Game Score:
'Cats 24 – Penn State 21
Player to Watch:
Justin Jackson and Jeremy Larkin. Last week JJ did not look like the best RB on the team, as freshman Jeremy Larkin looked like a young LeVeon Bell with great patience running the ball. Who will get the bulk of the load this week? Will they split time?
Warrior to Watch:
Doc Roche. Deep in the heart of Penn State country, we know he'll still be showing off his Purple Pride on Saturday.
Other Game(s) to Watch:
Wisconsin @ Nebraska. Can Wisco keep to their winning ways in Lincoln?
Cubs @ Nationals. A few hours after the 'Cats finish up, the Cubs take on the Nationals in Washington. TBD if the Warriors will make it back to Wrigleyville in time to catch the game and take some cuts at Sluggers.
ROGER
Fitz has never lost to Franklin.
This is arguably the worst team Fitz has ever had in a matchup with Franklin.
This is definitely the best team Franklin has had in a matchup with Fitz.
Game Summary:
If Mick doesn't roll the pocket and/or really increase the volume of quick throws, this will be the most embarrassing offensive line performance you've ever seen. Franklin is a dick, but he's also not a complete idiot and he's cutthroat. He knows our line has problems. He'll bring some exotic blitzes and we better not expect to have any time.
I don't think Mick will actually do what I mentioned, so I genuinely believed that Thorson will be sacked 15 times in this game. We were sacked 10 times last week. Franklin surely saw the tape.
On defense, we looked better last week, but there's absolutely zero chance we'll shut down Barkley. He's the front runner for the Heisman at the moment and he's the real deal. Look for 200 yards out of him and an absolute field day for PSU with the vertical attack.
Game Score:
PSU: 45 NU: 10
Player to Watch:
RB du jour, Jeremy Larkin. JJ has been awesome for the 'Cats throughout his entire career. He has dealt with lousy lines and still churned out almost record numbers. Unfortunately, I think the punishing has taken its toll on him. I think Larkin is the better back at this point and I expect that we'll continue to see more and more of him as the season progresses and less and less of JJ.
Warrior to Watch:
Paul. He invited the entire class of 2012 to the tailgate. Nice move, Paul!.
Other Game(s) to Watch:
Meh… the slate of college football games sucks yet again. This seems to be a trend this season. Though, that's to be expected when it doesn't look like anyone has a chance of beating Alabama or Clemson.
We'll go with the afternoon affair (Game 2) of the Cubs @ Nationals. Jon Lester, MLB's worst pitcher in the 2nd half of the season, will be taking the mound for the Cubs. Why? Because he still has 3 years left on his contract and nobody has the balls to call a spade a spade and piss him off. Let's hope the Cubs win Game 1 because Jon will be looking to give up 9 or more runs in the first inning for the 4th time in 4 months. I'm not even sure if anyone gives up 9 runs in the first inning in Williamsport.
ZVON
Game Summary:
Joe knew. But PSU will also know how to dominate us.
Game Score:
PSU: 41 NU: 13
Player to Watch:
Clayton Thorson the Ball Passer.  Will he just get brutally dominated all game and worry about trading his banana for a snack pack aka will he be a big part of a lot of sack lunches? Signs point to yes.
Warrior to Watch:
Paul – dude invited the entire Northwestern population. Sad!
Other Game(s) to Watch:
I'm going to go with Bags' 2nd game of Bags.  He will be nice and warmed up and I think he will pull out the W with whomever his partner is, 21-15.
PAUL
Why NU scheduled this game for homecoming is unknown to me. Super early in the season, 11am game, #4 team in the nation that will travel well. Iowa would've been better. It's just annoying. BUT its homecoming so it's gonna be a grand old time. Maybe even Hack will rush the field painted purple and completely skip his cousin's wedding?
Game Summary:
NU puts up a decent offensive effort, but can't stop Saquon who puts up 300 yards on the ground.
Game Score:
'Cats 14 – Penn State 31
Player to Watch:
Saquon Barkley – if we don't put up a response to this beast we are done.
Warrior to Watch:
Me. Not sure I'm ready to deal with 70 people from the 5th year reunion. Need to keep the positive vibes going and not freak out.
Other Game(s) to Watch:
MSU @ Michigan. Battle for the mitt.
DOC ROCHE
I bought shoes from a drug dealer earlier.
I'm not sure what he laced them with, but I've been tripping all day.
Game Summary:
High scoring affair dazzles in Evanston. Can the #B1GCats pull off the upset and upset everybody where I live and work?
Game Score:
'Cats 41 – Penn State 31
Player to Watch:
Can our front seven make Saquon Barkley look human?
Warrior to Watch:
It's me, you guys. I'll be watching with Penn State fans. How drunk will I be by halftime? Sources say delightfully drunk
Other Game(s) to Watch:
WVU @ TCU in a battle of two teams who are apparently are in the Big 12?